Ways to Build Your Visual Brand and Gain New Customers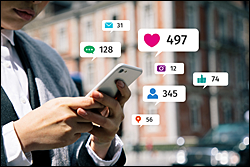 Interested in Instagram®, but not sure if it's the right social media platform for marketing your business? In her article, "12 Reasons to Use Instagram for Your Business," Kiely Kuligowski says, "Since its inception, Instagram has proven to be a powerful marketing tool for businesses looking to expand their presence and the visibility of their products."1
Owned by Facebook®, Instagram is a free social media platform for sharing photos, short videos (max 60 seconds) and live streams. According to Christina Newberry's article, "44 Stats that Matter to Marketers in 2021,":
1 billion people use Instagram every month
81% of people use Instagram to research products and services
50% of people have visited a website to make a purchase after seeing the product or service on Instagram.2
Instagram is for business marketing! It's a great way to build your brand visually and extend your customer reach.
---
Let's Do It: It's easy to create an Instagram account if you don't already have one. Here are some resources to get you started:
To create your Instagram account, click here.3
Click here to view resources on "Instagram for Business."4
---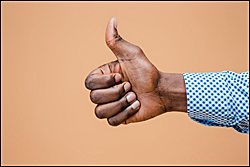 Instagram Do's: Be an instant success on Instagram with these tips.

1. Use Authentic, Real-Time Photos: Since Instagram is a visual social media platform, it's important to include fresh content that is taken in real-time. Avoid stock images and ads and try to keep sales promotions to a minimum.

2. Align Instagram Visuals with Your Brand: Ensure all images and videos reflect your business and your brand personality. In her article, "Your Guide to Using Instagram for Business: 7 Helpful Tips," Veronika Vebere states it's important to "focus on the solution you provide, not the products you sell."5 Post images or videos that demonstrate what you do in a creative way or show people a "behind the scenes" look at your organization.

3. Post Quality Content Regularly: Post awesome content at least 3 to 5 times per week. Try to make the images/videos seasonably relevant and timely based on the latest news headlines. Look at what's trending on Instagram to see if you can add to the conversation.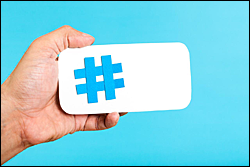 4. #This: A hashtag (#) is used on Instagram to index images and content. It allows people to easily follow the topics they are interested in.
You'll reach a broader audience and create more conversations on Instagram if you use hashtags. Include relevant, popular hashtags, but don't use too many of them (5 or less). Click here for more information on how to use hashtags on Instagram.6

5. Build Credibility with User-Generated Content (UGC): Identify key search terms so you can locate relevant and local content (i.e, text, images, or videos that are created by people rather than brands). This is also called user-generated content or UGC.
"Like" or "Comment" on UGC when appropriate and it will help you build credibility. According to Business Wire®, "Consumers are 2.4 times more likely to view user-generated content as authentic compared to content created by brands."7

6. Try the New Features on Instagram: Appeal to followers in a new way using the Instagram Reels or Stories features. You could post short educational videos using Instagram Reels. Or use Instagram Stories to create a slideshow of images (i.e., installation of a new AC unit). Click here for more information on Instagram features.8
---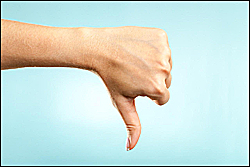 Instagram Don'ts: If you want to build your brand and your business via Instagram, steer clear of the practices listed below. This list of Instagram "Don'ts" is typically associated with low engagement.

1. Don't Just Sell: Try not to focus only on promotions or selling new products. Include photos that convey your brand, your team, and your business personality (i.e., new installations, technicians with happy customers, or participation in community events).

2. Don't Lose Focus: Post content that is relevant to your business and your followers' interests. Keep it simple and stick to what you know.

3. Don't Use Stock Images: Keep in mind that Instagram is a social media platform for sharing original photos, videos and graphics to highlight your brand and your business. Avoid stock images and try not to look too "staged" in your photos.

4. Don't Just Use Pictures: Whenever you post, add a caption. It's important to tell your followers what they're seeing. According to Shopify, "A strong visual on Instagram can make users 'slow their scroll' and stay locked on your post, but a carefully thought-out caption can do a lot more heavy lifting in terms of marketing and sales."

5. Don't Ignore Your Followers: Respond to comments and start a dialogue with your Instagram followers. Engaging online is a great way to strengthen connections with existing customers, gain new customers, and showcase your organization's personality.
---
These are just a few Instagram Do's and Don'ts to help you boost your business online. Instagram is a great social media platform for business. It can help you build your brand visually and gain new customers. Start Instagramming today!
---
1 https://www.business.com/articles/10-reasons-to-use-instagram-for-business/#:~:text=Since%20its%20inception%2C%20Instagram%20has,the%20visibility%20of%20their%20products.&text=If%20you%20have%20not%20jumped,your%20business%20a%20great%20disservice.
2 https://blog.hootsuite.com/instagram-statistics/
3 https://help.instagram.com/155940534568753
4 https://help.instagram.com/1554245014870700/?helpref=hc_fnav&bc[0]=Instagram%20Help&bc[1]=Instagram%20for%20Businesses
5 https://www.sendible.com/insights/7-tips-for-using-instagram-for-business
6 https://blog.hootsuite.com/instagram-hashtags/
7 https://www.businesswire.com/news/home/20190220005302/en/Stackla-Survey-Reveals-Disconnect-Content-Consumers-Marketers
8 https://about.instagram.com/features
9 https://www.shopify.com/blog/instagram-captions
All trademarks are the property of their respective owners.