Managing Millennials
Management Training Series #3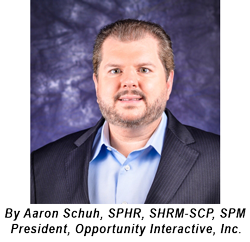 What is a Millennial?
The term "Millennial" simply refers to someone born between 1983 and 2002, or those under age 35. William Strauss and Neil Howe coined the term in their 1991 book Generations as way to describe the generation that would come of age around the turn of the millennium.

This demographic has also been known as "Generation Y".
Millennials grew up with an ever-increasing amount of technology at their fingertips and can't recall a world without cell phones or daily Internet access. They are constantly connected through social media and smart phones.

Characteristics of Millennials in the workplace:
Expect Management to give them input immediately.
Desire schedule flexibility.
Prefer communication through technology, such as text messages, email or social media instead of traditional face to face or phone calls.
Why are Millennials important?

Now numbering 80+ million in the U.S., they are the largest ever generation.
Today 36% of U.S. workforce is comprised of Millennials.
By 2020, Millennials are projected to make up nearly half of the U.S. workforce.1
Millennials are the generation to focus your recruiting efforts on.
Differences between Baby Boomers and Millennials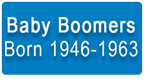 Baby Boomers are likely to be the business owner or manager. Members of this generation were born immediately following World War II, from 1946 through 1963. They question authority but are driven and career-focused. Personal fulfillment is a big motivator for them.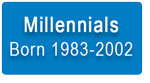 Millennials are truly the work force of today and the future. The vast majority of employees you will hire from now on will likely be Millennials. Because they have been raised in different socio-economic times and under very different parenting techniques than the Baby Boomers, they a have different outlook on life and different motivations for their careers.


How to manage Millennials
Because Millennials are the most important workers to attract and retain, consider the following tips to manage them:
They require more interactions and feedback from their mentors. They feel unwanted when they have to wait six months to a year to get a pay raise or some type of performance evaluation.
They are accustomed to earning advancements through achievements NOT time frames. This is where the "entitlement" label comes from. However, you can motivate them by setting advancement goals for them to achieve and offering valued rewards.
They expect to use technology in business operations, and they can probably help you figure out how to optimize it for your business. Lean on them for technical advice.
Because so much of their social life has taken place online, consider offering both online and in-person training. Unlike older generations, Millennials will get just as much from an online training course as an in person course.
Use terms "coach" and "mentor" rather than "manager" or "boss."
Communicate and live your company values.
---
About the Author:
Aaron Schuh founded Opportunity Interactive in 1998 and serves as CEO & President. He is a SPHR (Senior Professional in Human Resources) and SHRM-SCP (Senior Certified Professional) in the HR field. Aaron has conducted countless seminars on employee management and recruitment, driving profitable growth for his clients' businesses.
About Opportunity Interactive:
Opportunity Interactive is an authorized training provider for International Comfort Products.
1Pew Research Center report, Millennials: A Portrait of Generation Next